About Arthur F. Wertheim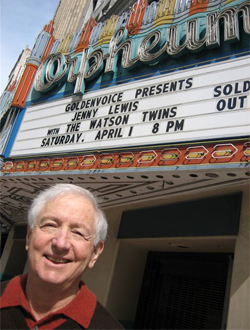 Arthur in Front of the Last
Los Angeles Orpheum Theater
Arthur Frank Wertheim has written several books on 20th Century American culture, including The New York Little Renaissance and Radio Comedy. He has also co-edited with Barbara Bair three volumes of the Papers of Will Rogers and edited Will Rogers at the Ziegfeld Follies and American Popular Culture. A former American history professor at the University of Southern California and other universities, as well as an administrator at the University of California, Los Angeles, his awards include a Fulbright grant to teach at the University of Indonesia.
Read about his latest trilogy about W. C. Fields...
Arthur F. Wertheim's books can be purchased on Amazon.com...